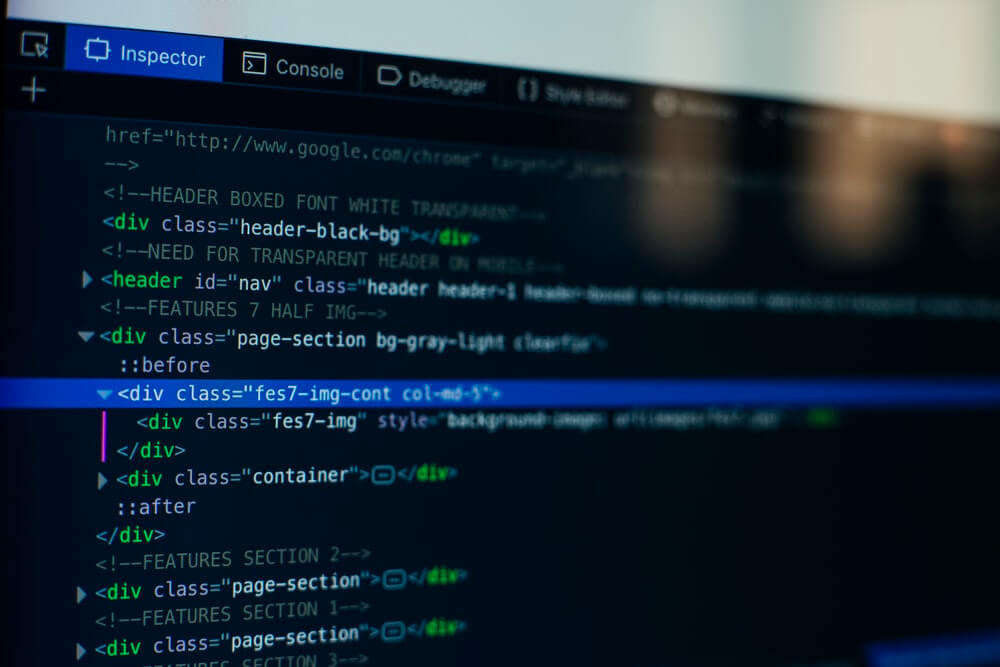 HTML
HTML appeared in 1991, and it was created for typesetting web pages with weak graphic capabilities. At this time, personal sites in the form of ordinary text pages with photographs became widespread. So, the first web designers were those people who could write HTML without any additional skills.
Then, in 1996, designers started to use CSS tables to make sites more elegant and convenient. Unfortunately, the features available in HTML and CSS could not be implemented in Internet Explorer because of the speed of the Internet. The main was to minimize page sizes by reducing the amount of graphics. The sites of the nineties differed by background graphic screensavers, music, Gif-animation, and bright catchy colors.
Automation
After the internet became widespread, there was an urgent need for automation of web resources, programmers started working with administrative panels and databases. The developers created their programs for site management, and later, there was a revolution in site building because ready-made CMS systems started to appear. The new tools for implementing various visual effects, such as JavaScript, were invented. Also, animated Flash sites have gained immense popularity because of the increase in the speed of the Internet.
Then, the new CSS and HTML standards appeared, and when creating sites, developers were also able to achieve many interesting effects thanks to CSS3 technology and HTML5 improvements.
Now minimalism is the main trend in website design development when the design serves primarily for the convenience of using a web resource.
What to expect in the future?
Well, it's difficult to say because the requirements depend on the goals of the company. Visual interfaces may partially disappear in the future. Today we hear about neural interfaces very often. Voice assistants are gaining popularity now. Perhaps in the near future, the user will no longer need to enter text on the site – it will be enough to tell the virtual assistant what you need.
AI
Smart house, voice search, home cleaning robots, autopilot and other similar technologies – each of them already has its own embodiment in the market. But this is far from the end. AI facilitates any action hundreds of times. First of all, it will be widely used in the development of web services. Programmers know that most of the actions can be safely transferred to the robot without loss of quality. However, the terms will be significantly reduced.
AI will also be built into finished products with a focus on the user. I will talk about some of them below. Artificial intelligence will help improve the user experience several times. Thus, this will be the core of all future web development.
Website interactivity
Nothing affects web development trends more than user experience. After all, the task of the developer is to make the most convenient and practical application. This is why web services will be more interactive.
Comments